Our Team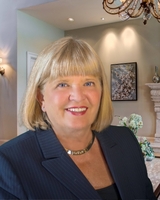 Kimberly A. Colgate
Real Estate Broker
Private Wealth Realty Inc.
Email Address: kcolgate@fllawyer.com

Kimberly A. Colgate is licensed as a Real Estate Broker, a Title Agent and an Attorney at Law. Kimberly is the founder of Private Wealth Realty, Inc.
Kimberly graduated from the Thomas M. Cooley Law School, Summa Cum Laude, #1 in her law school class in 1979. She became licensed to practice law in Florida in 1991, and permanently relocated to Florida in 1997.
Kimberly became a licensed real estate closing agent with Fidelity National Title in 2003.
Kimberly also served for 8 years on the Michigan Board of Real Estate Appraisers. This Board position involved drafting rules and issuing Board opinions for real estate appraisers.
Kimberly's experience as a Real Estate Sales Associate and Broker, Lawyer, Title Agent and former Board of Appraisal member, brings you a wealth of knowledge and experience.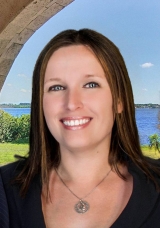 Cheryl Carrillo
Licensed Sales Associate
Private Wealth Realty Inc.
Email Address: ccarrillo3357@gmail.com
Company Phone: 941-927-2996
Mobile Phone: 941-539-7236
Fax: 941-922-6569

Born in Lansing Michigan, Cheryl relocated to Sarasota, Florida in 2000. She has been employed by the law firm of Kimberly A. Colgate, P.A. since the year 2000. Cheryl graduated from the University of South Florida where she obtained her Bachelor's Degree in Marketing and Management.
Cheryl's extensive experience as a registered paralegal in a law firm that, among other things, specializes in the area of real estate gives her the knowledge and familiarity of the real estate business that can be extremely beneficial in her real estate transactions.